Radicalization leading to Violent Extremism is perhaps the greatest challenge cladding humanity today. The Global Network of Religions for Children (GNRC) and End Child Poverty in collaboration with ICCO Cooperation and Norwegian Church Aid (NCA) are hosting a three-day (29th -31st August 2016) regional youth forum aimed at building the resilience of youth leaders, youth workers and youth influencers against violent extremism. More than forty-five (45) participants from Eastern Africa including: Uganda, Tanzania, Ethiopia, Somalia and Kenya are taking part in the peace-building program being held in Nairobi, Kenya.
The forum offers an opportunity for the youth leaders, youth workers and youth influencers to share relevant experiences, challenges, opportunities and effective practices in countering violent extremism. Other objectives of the forum are to: recognize and explain the influence of prejudices, perceptions and stereotypes in interfaith relations; build capacity of young people to transform conflicts, prevent recruitment towards violent extremism, and become agents of change; and to develop programs to counter violent extremism in their respective countries.
In the workshop, the central role and the place of youth in development was emphasized. Also pointed out was the damage that youth exclusion could have on development and thus need to ensure they are included at every level of development. The GNRC Network and Programs Coordinator, Dr. Dorcas Kiplagat lauded the GNRC for its contribution to tackling violent extremism through its flagship interfaith program dubbed Community Resilience Against Violent Extremism (CRAVE) whose main goal is to create a violence free environment for children by addressing the root causes and drivers of violent extremism.
The Director End Child Poverty, Rev. Fred Nyabera, pointed that there was room for forgiveness and the society needs to learn to repay vengeance with good. Rev. Nyabera urged participants to work as one to build a better world for children and youth across the world.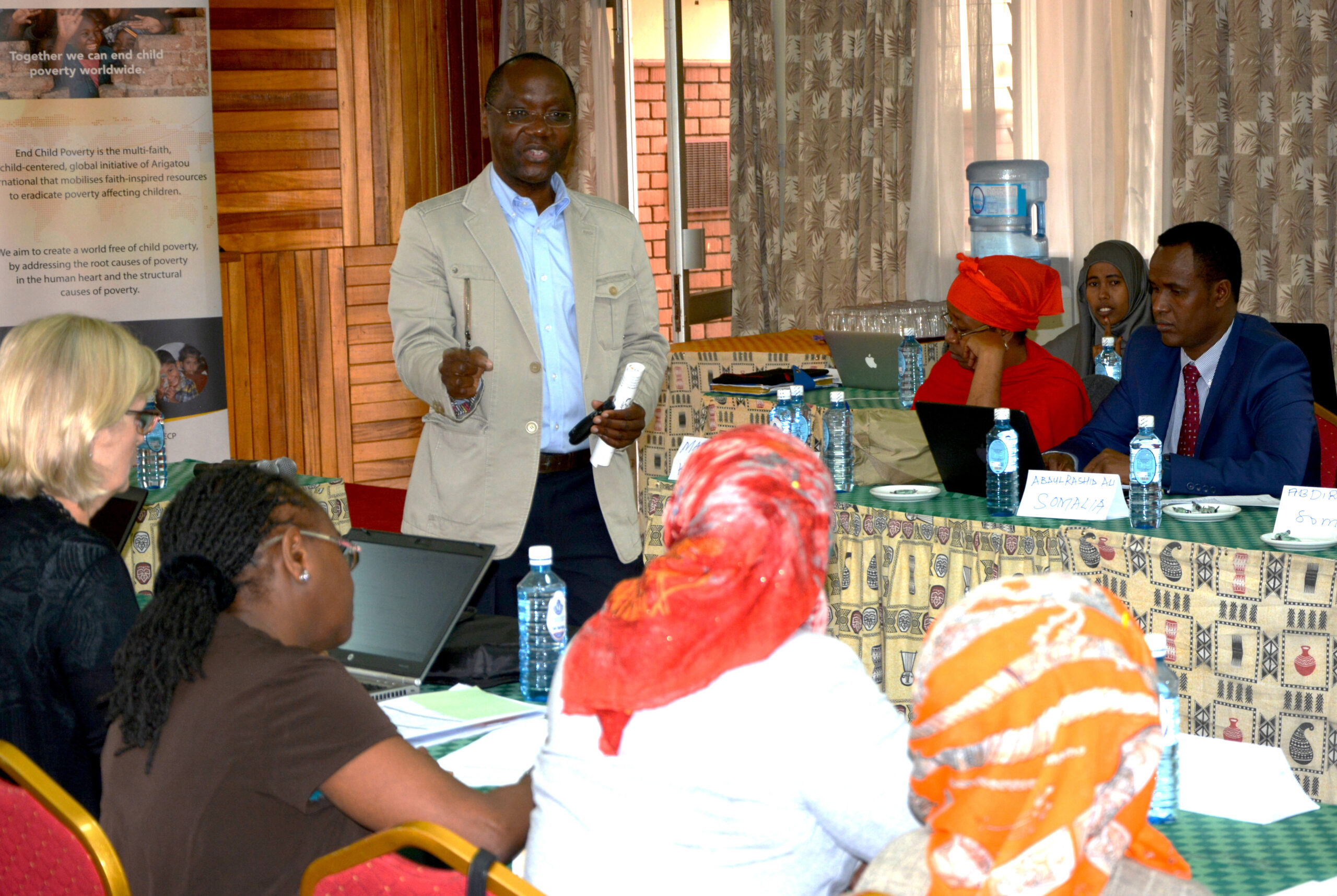 Rev. Fred Nyabera during his presentation at the forum
Memorable Quotes
"We need to work on what connects us than what divides us," Rev. Fred Nyabera- End Child Poverty,
"We have to appreciate that the truth can be achieved even outside our groups," Dr. Dorcas Kiplagat- GNRC's Network and Programs Coordinator,
"We can have a peaceful and developed world if we can incorporate youth in our work," Ms. Wasye Musyoni- Norwegian Church Aid,
"We must stand together to fight this evil, we must talk with each other and stop the blame game – Our Biggest Partner is God Almighty," Sh. Ibrahim Lethome – Committee Member Jamia Mosque Nairobi,
"If only we took time to understand other faiths then there wouldn't be any conflict," Nicholas Amito – participant,
"We all have been looking at other faiths with a wrong eye, today I got to learn the beauty of Islam," Charles Okello- participant,
"The government recognises that for peace to prevail, it must include the interfaith communities," Jack Ombaka Opiyo – National Counter Terrorism Center (NCTC).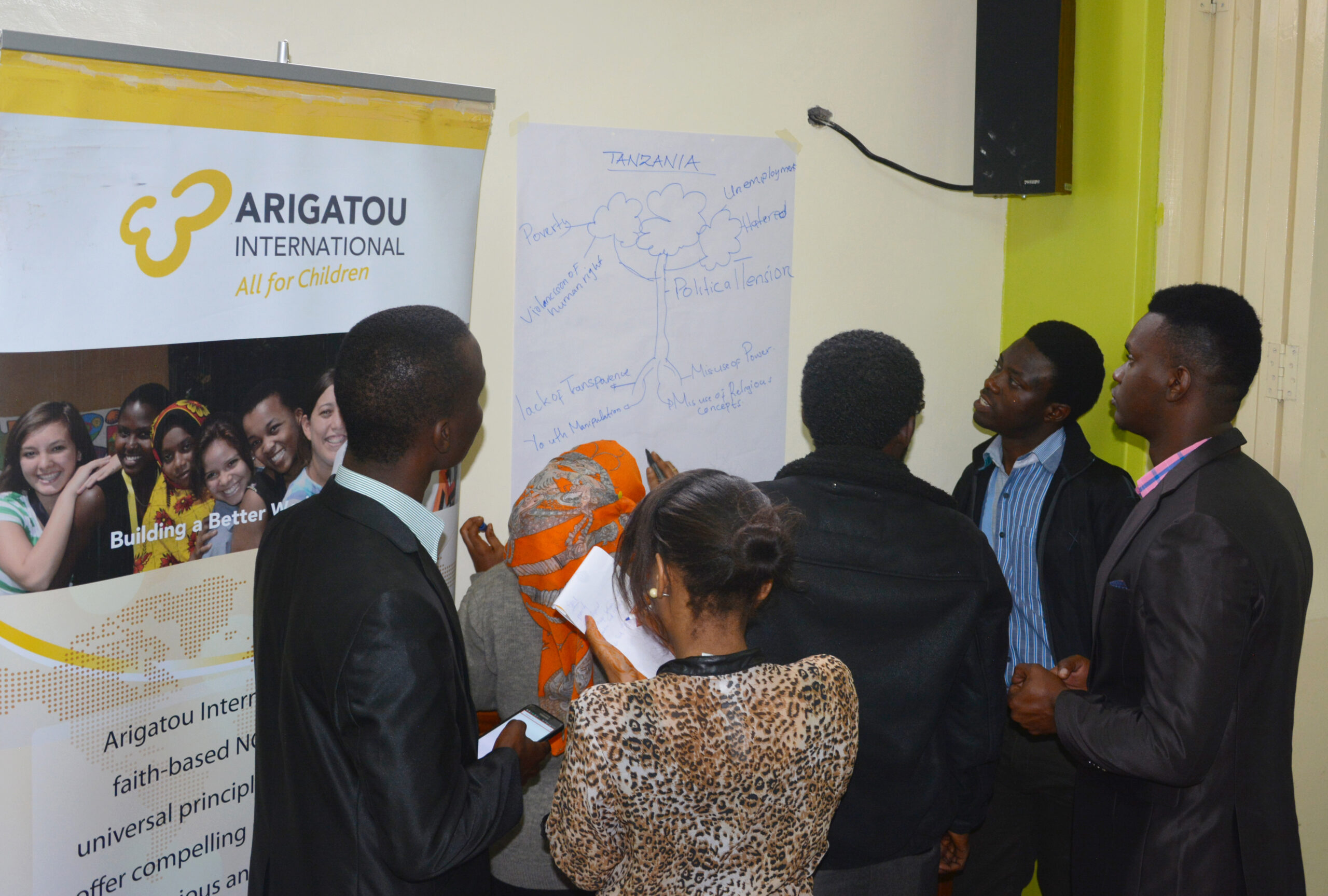 Tanzania participants during country group work session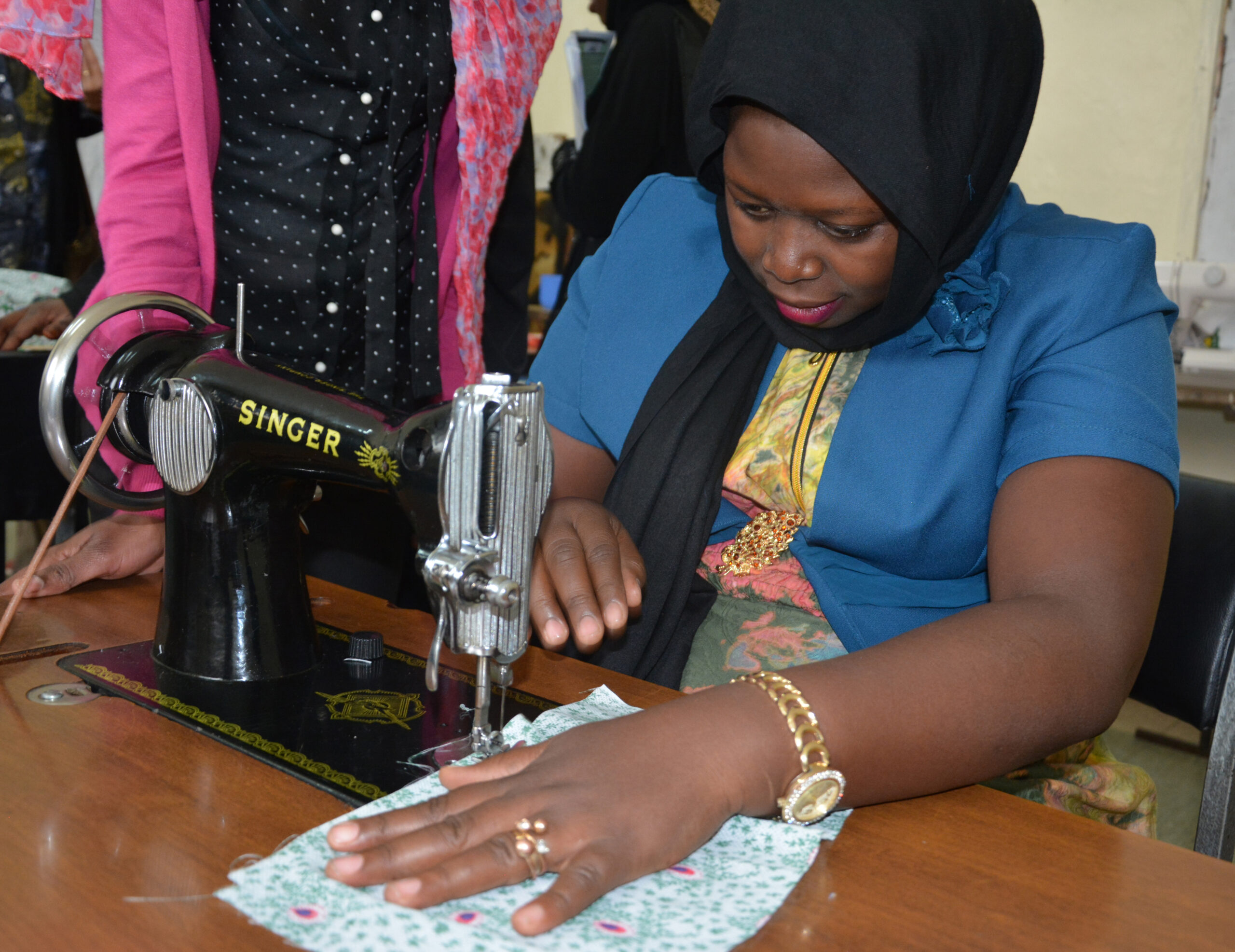 A participant trys the sewing machine at the technical section in Jamia mosque center, Nairobi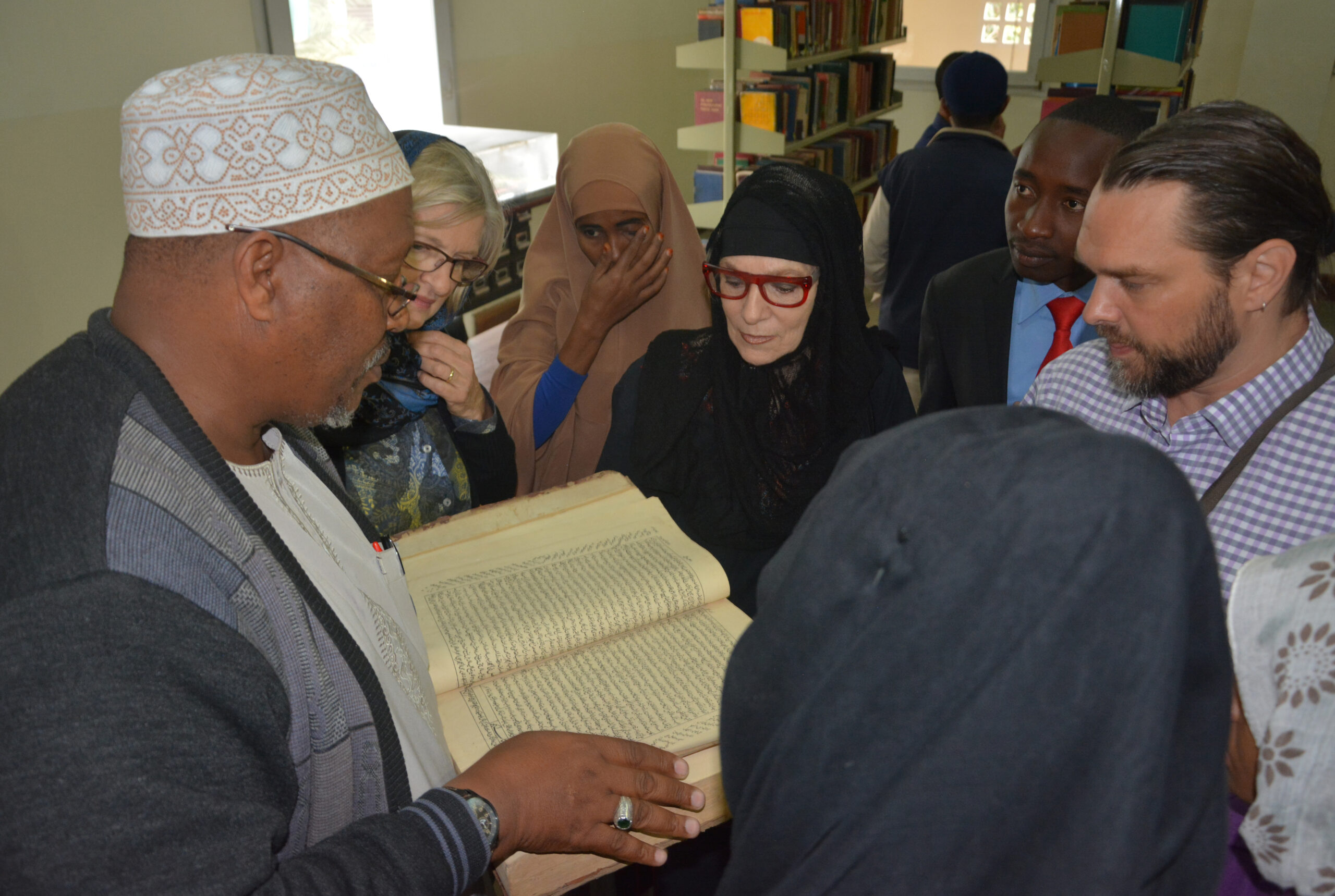 Jamia mosque committee member Sh. Ibrahim Lethome (holding the book) shows participants one of the oldest books in the Jamia mosque library

Rev. Fred Nyabera (fourth right), having a group photo with participants at the cultural night event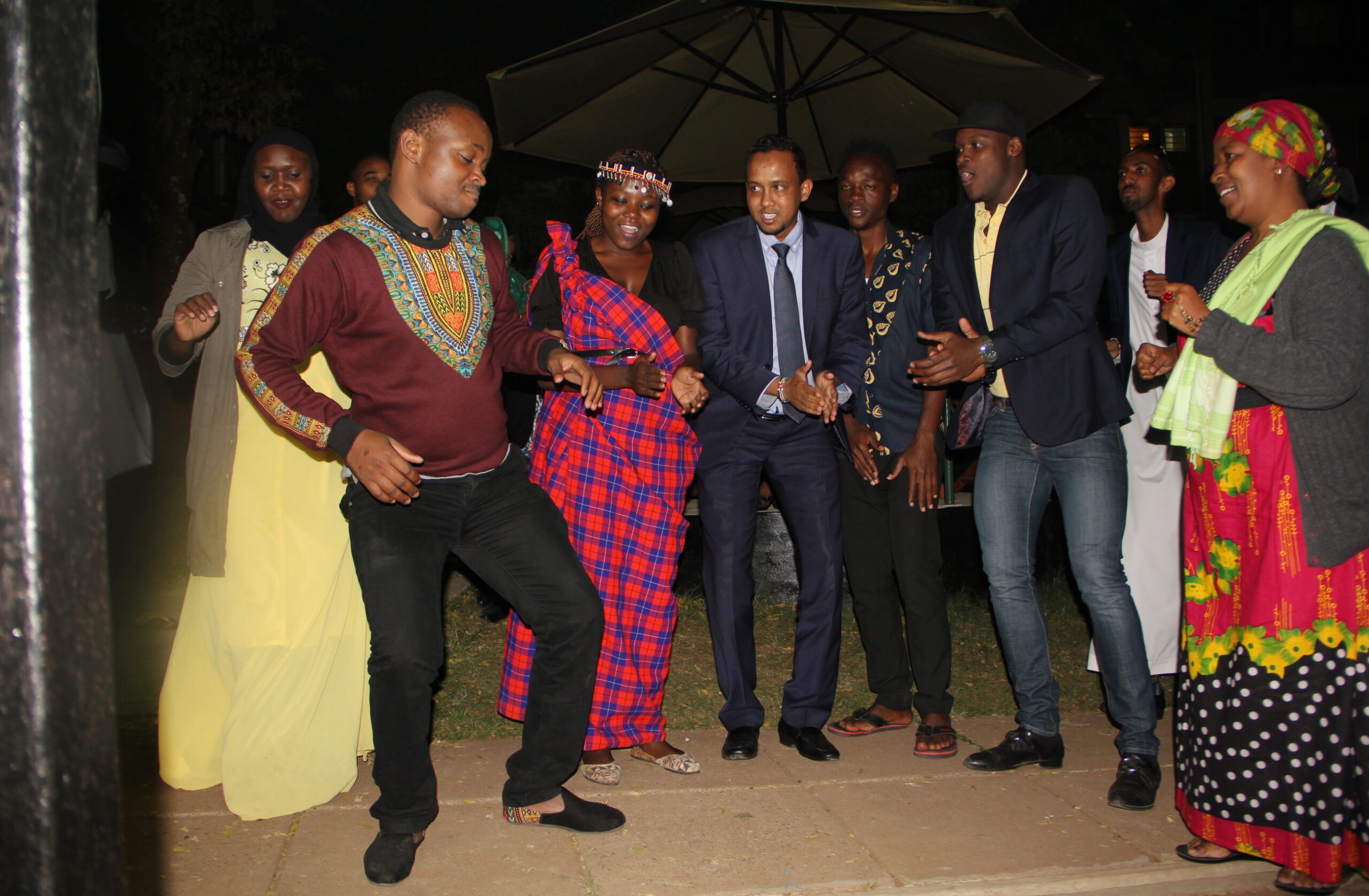 Kenyan participants showing off their dance at the cultural night