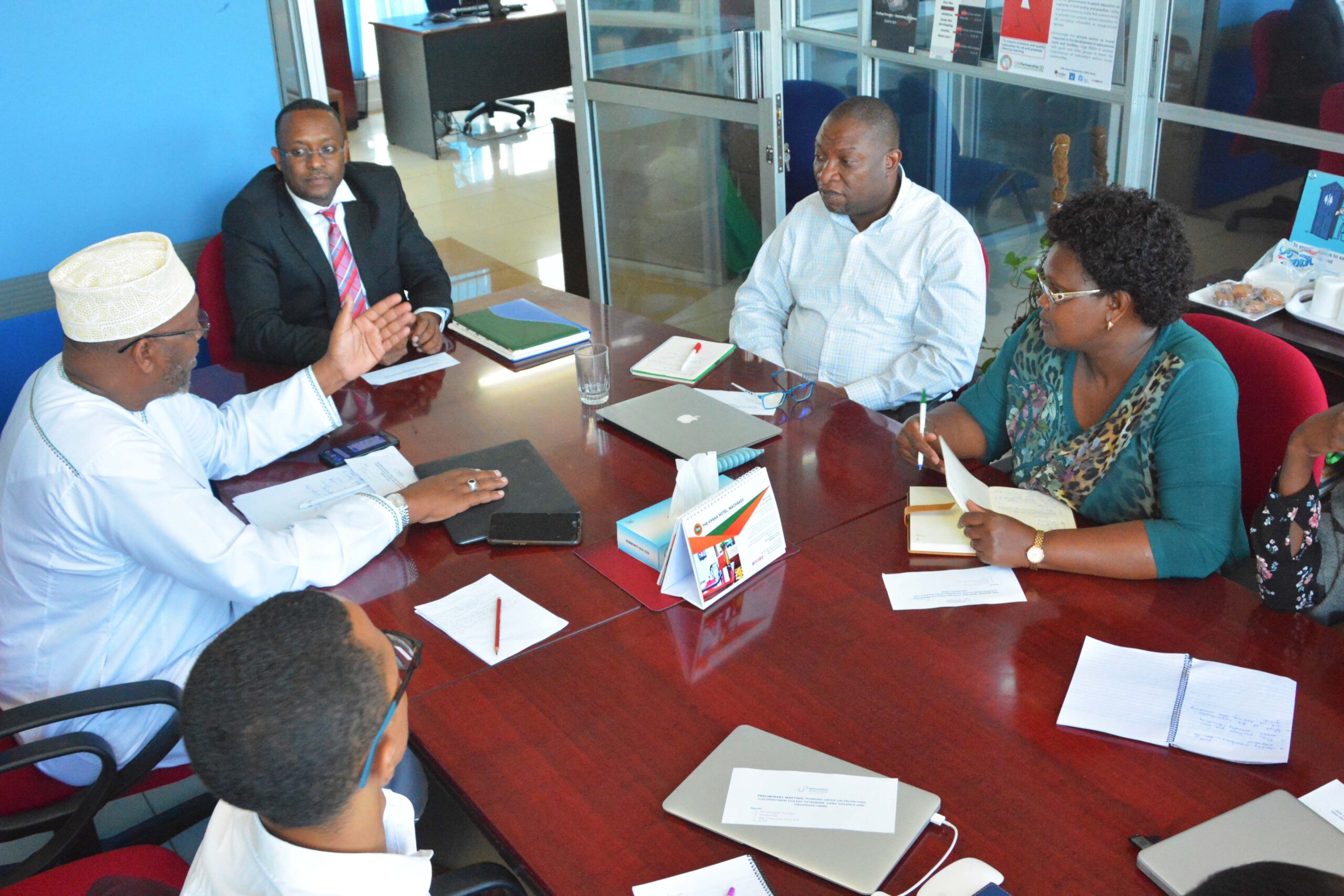 Arigatou International–Nairobi and its partners have established a Working Group on Protecting Children from Violent Extremism, Gang Violence and Organized Crime in the Greater Horn of Africa. Various programs implemented with the support and coordination of Arigatou International's initiatives – Global Network of Religions for Children and Ending Child Poverty, as well as GNRC Members and partners, have since the GNRC 5th Forum been focusing on the Panama Commitments. Some fo the programs include Building Resilience Against Violent Extremism (BRAVE) and Community Resilience Against Violent Extremism (CRAVE), Familiy Resilience, Regional Peace Program, Social Cohesion and Freedom of Religion and Belief among others.
GNRC Secretariat convened a meeting at Arigatou International–Nairobi on 12th February 2020 to discuss the objectives of the Working Group. In attendance were GNRC Secretary General Dr. Mustafa Y. Ali; Arigatou International Advisory Group Member, Sh. Ibrahim Lethome; Director, Centre for Sustainable Conflict Resolution (CSCR), Sh. Ramadhan Aula; GNRC Network and Programmes Coordinator, Dr. Dorcas Kiplagat, GNRC Communications Manager Abdulrahman Marjan, among other GNRC members and staff.
Sh. Ibrahim Lethome, member of the Arigatou International Advisory Group commended the initiative, noting that it will be instrumental for framing, referencing and coordinating the P/CVE programs in the region. GNRC–Kenya Coordinator Sh. Ramadhan Aula, proposed that more organizations in the region should be welcomed to join the Working Group.