Fostering a Culture of Peace
The Day of the African Child observed annually on June 16th, commemorates a significant event in South African history that led to the loss of innocent lives but ultimately served as a catalyst for change. In 1971, over 20,000 studentsin Soweto protested against the oppressive apartheid regime's education policies, specifically demanding to be taught in their own language. Sadly, their peaceful demonstration was met with brutal force as armed police officers responded by indiscriminately killing hundreds of protesters. This tragic incident became a turning point in the struggle for equal rights and justice in South Africa.
Today, the Day of the African Child is celebrated not only in South Africa as a Youth Day but also recognized globally as the International Day of the African Child. The occasion serves as an opportunity to celebrate the progress made in realizing the rights of African children, in accordance with the African Charter on the Rights and Welfare of the Child. These rights encompass protection from all forms of violence, as well as the right to participation and freedom of expression.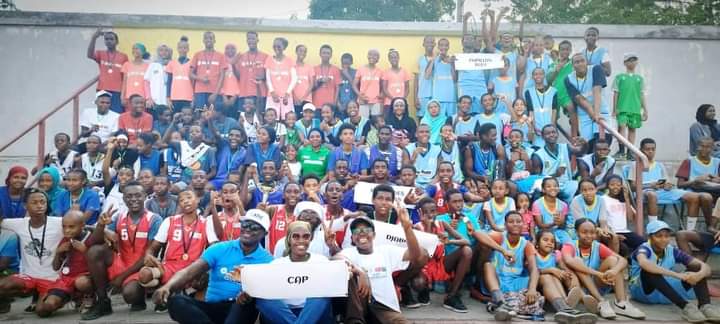 Across the world, GNRC members commemorated this day in different ways. GNRC Comoros organized a sports day on June 18th, led by their coordinator Mr. Akim Said M'Changama. The event aimed to raise awareness among youth about the importance of peaceful coexistence, tolerance, the prevention of violence against children, gender-based violence (GBV), and fostering a culture of peace. Over 200 children actively participated in the basketball activity, engaging both their minds and bodies while absorbing the core values of respect, harmony, and non-violence.
The Day of the African Child stands as a symbol of resilience, perseverance, and hope. It reminds us of the sacrifices made by generations before us to ensure that every African child receives quality education, protection from violence, and a platform to voice their opinions. While progress has been made, the day also serves as a reminder of the challenges that children continue to face around the world. It calls for collective action, advocacy, and continued efforts to create a society where every African child can thrive, free from violence and discrimination, with their rights respected and their dreams nurtured.