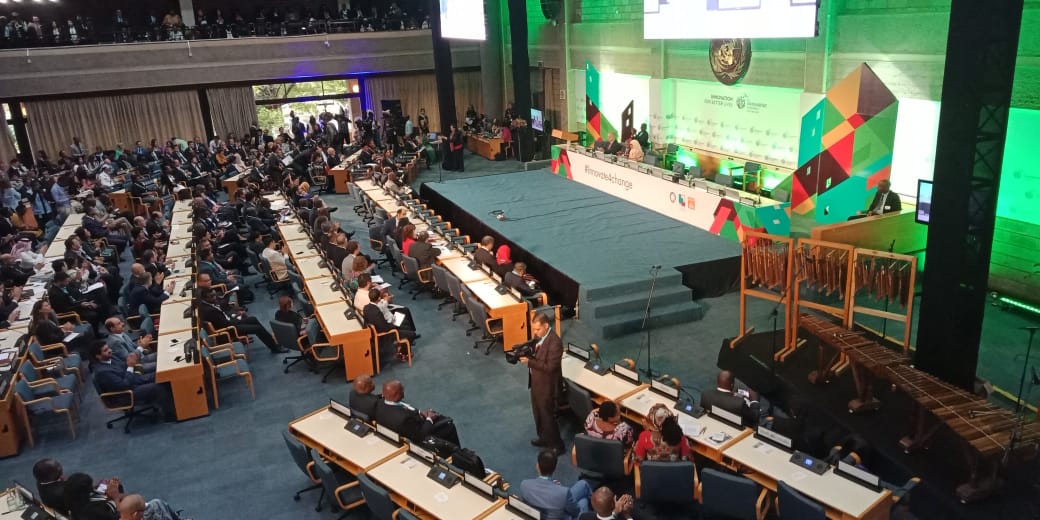 The Secretary General of the Global Network of Religions for Children (GNRC) and Member of the UN Faith Advisory Council, Dr. Mustafa Y. Ali, joined senior representatives of national and local governments, civil society and NGOs, business leaders, academics, experts and other United Nations agencies to explore innovative ways to address urban sustainable development during the first UN-Habitat Assembly held at the UN Habitat headquarters in Nairobi on 29th May 2019.
Kenya's President Uhuru Kenyatta formally opened the high-level panel with over 3,000 delegates in attendance. The meeting featured key figures including President Salva Kiir of South Sudan, Prime Minister Josai Vorege Bainimarama of Fiji, Prime Minister Maeen Abdulmalik Saeed of Yemen as well as President Martha Delgado of the UN Assembly and Ms. Maimunah Mohd Sharif, Executive Director of United Nations Human Settlements Programme (UN-Habitat).
Welcoming the delegates, President Kenyatta emphasized the importance of sustainable urbanization and the need for innovative solutions to the challenges affecting cities across the world. He assured the UN Assembly of his support to UN-Habitat in the promise of a prosperous and developed urban world. President Kenyatta shared his government's vision of affordable housing, a right enshrined in the 2010 Kenyan Constitution. He welcomed new alternative and innovative ways of achieving this objective through fostering partnership with the private sector.
South Sudan President, Salva Kiir emphasized the importance of sustaining peace as the core principle to achieve development and mutual growth in a country. "Through peace, a country can liberate itself from poverty which leads to violence," he noted. President Kiir also shared his vision of decent and affordable housing and infrastructure in South Sudan.
The Prime Minister of Fiji, Josai Vorege Bainimarama, expounded on the strides his nation has taken since assuming office in regards to tackling climate change. "Fiji is partnering with UN-Habitat to incorporate women and young people's ideas into the urban planning to make urban settlements more safe, resilient and sustainable," he said. He concurred with the need for partnerships among governments and private sector for progress to be achieved. He also advocated for the promotion of laws, regulations and policies in order to achieve growth.
Ms. Maimunah Mohd Sharif, Executive Director of the United Nations Human Settlement Programme, emphasized the need for the world to use new knowledge and solutions to improve living conditions for all in cities. She added that cities that drive national economies have a higher tendency to enhancing social development and providing employment for its local and international community; and the opposite would breed poverty, exclusion and environmental degradation.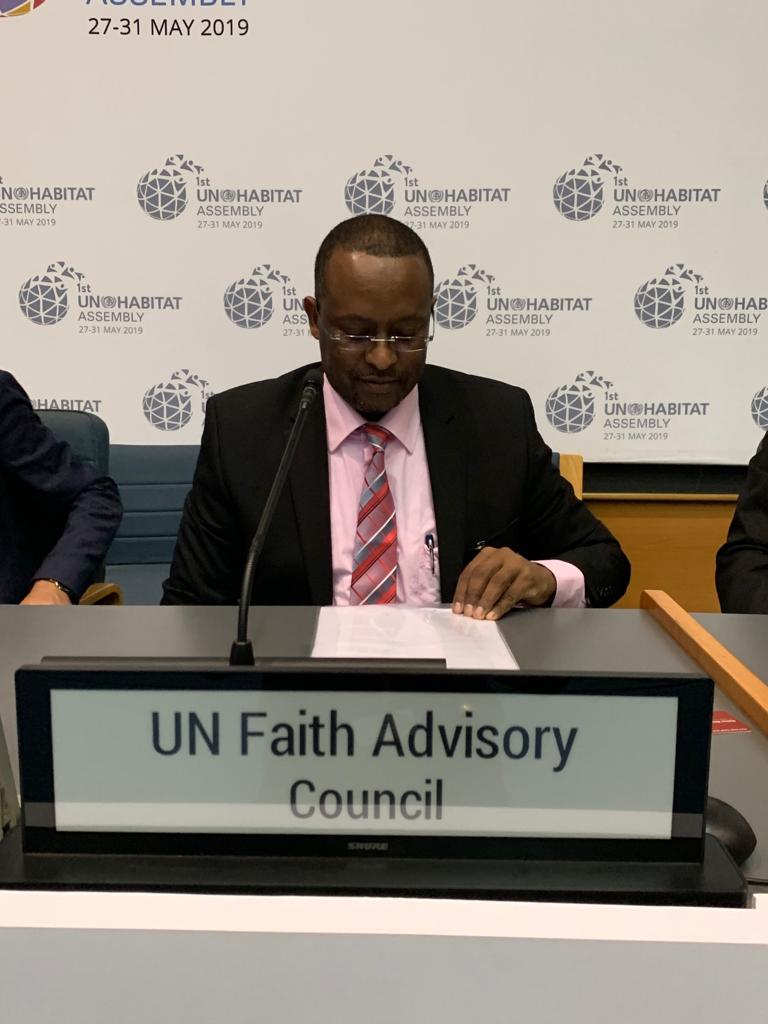 In his role as the Member of the UN Faith Advisory Council, the GNRC Secretary General, Dr. Mustafa Y. Ali, spoke on the role of faith in the implementation of SDGs and the New Urban Agenda. He noted that through faith inspired efforts, faith-based schools and hospitals that quite often are more affordable and offer quality service have been established. He added that faith actors and spaces such as mosques, churches and temples promote celebration of life and coexistence among communities.
It is estimated that cities use 80% of the world's energy and generate over 1 billion tonnes of waste per year. Thus, there is dire need for the world's leaders to come up with transformative ways to sustain the major cities and towns across the world. The five-day meeting focused on innovative ways towards transforming lives in global cities and towns. The high-level panel also had several special events around the plenary meeting of national governments including a Ministerial Roundtable on mobilising commitments for the United Nations Secretary-General's Climate Action Summit 2019.