Joy to Syrian Children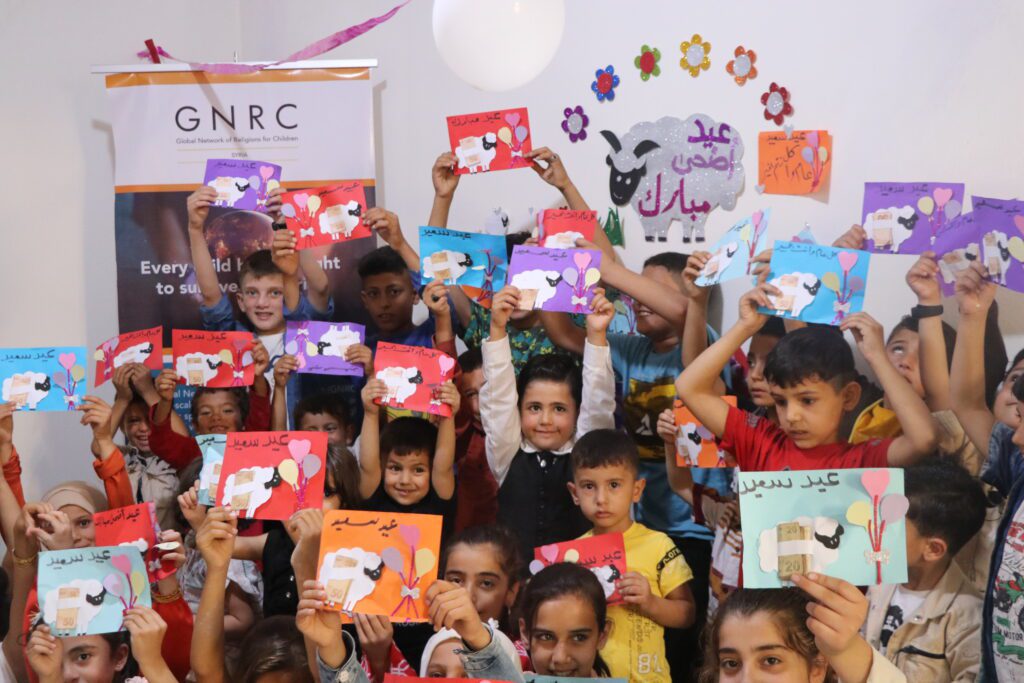 Eid-ul-Adha, also known as the "festival of the sacrifice", is important in the Islamic calendar. It commemorates the willingness of Prophet Ibrahim to sacrifice his son, Ismael, as a test of his faith. On this auspicious day, Muslims commemorate the unwavering faith of the prophet by sacrificing an animal and sharing the meat with the less fortunate.
In Syria, GNRC members led by their coordinator Mr. Harfez Taraman, along with Maryam Sherout, Muhammad Darwish, and Hala Al-Maari, organized a heartwarming entertainment activity for seventy-five children of various ages.
The event provided a glimmer of happiness for the children despite the devastating effects of the earthquake that shook Syria. The volunteers slaughtered a ram and generously distributed presents, creating an atmosphere of joy and celebration. In a land marred by conflict and hardship, the gesture not only brought smiles to the faces of the children but also provided them with a temporary escape from their daily problems.
It being a time for unity, compassion, and giving, the members of GNRC Syria exemplified these virtues during the event honoring the significance of the festival and showcasing the spirit of togetherness.
The festival is traditionally a time for family gatherings, donning new or best attire, and sharing meals. Through their selflessness and kindness, GNRC Syria members highlighted the true essence of Eid-ul-Adha. They imparted a message of hope and solidarity to the children, making them feel cherished and cared for despite the difficult circumstances.