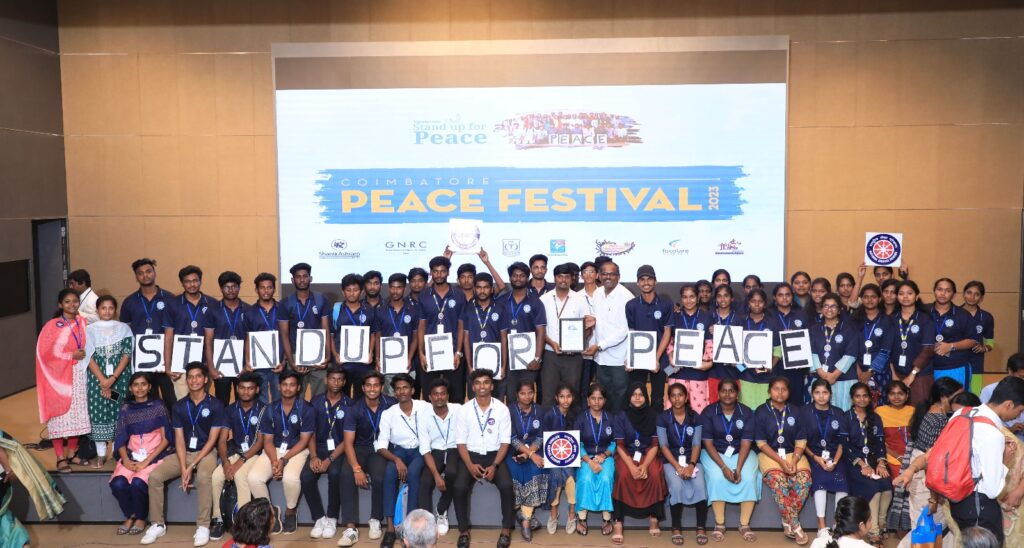 On 9th August 2023, Shanti Ashram, a member of the GNRC, in partnership with other non-profit organizations and school institutions came together to celebrate the 32nd edition of the Coimbatore Peace Festival in Coimbatore, India. The festival was held at the PSG Institute of Medical Sciences and Research, themed Together Let's Stand Up for Peace. It brought together 730 children and youth, from thirty-seven institutional partners, who actively participated in the activities of the festival.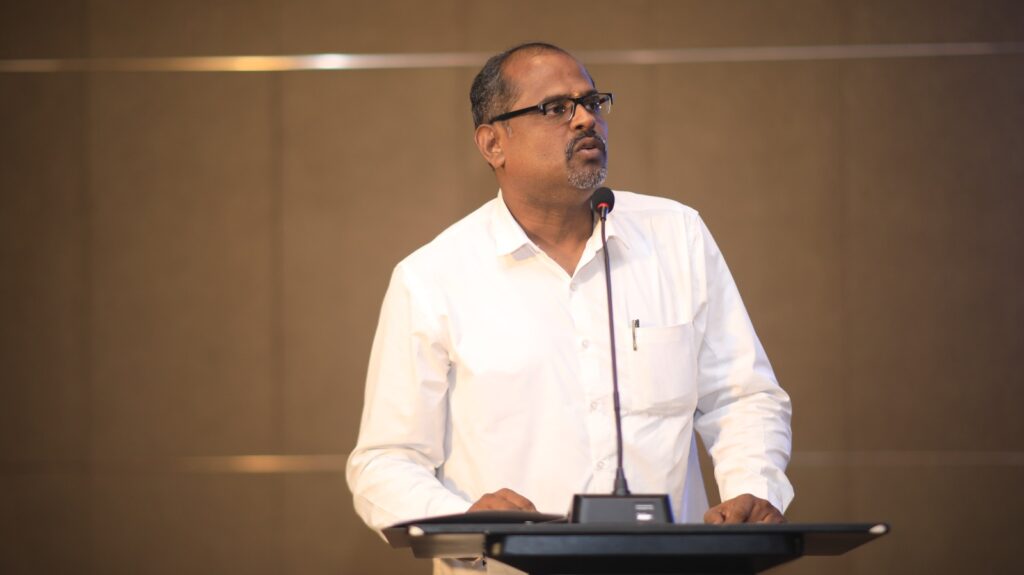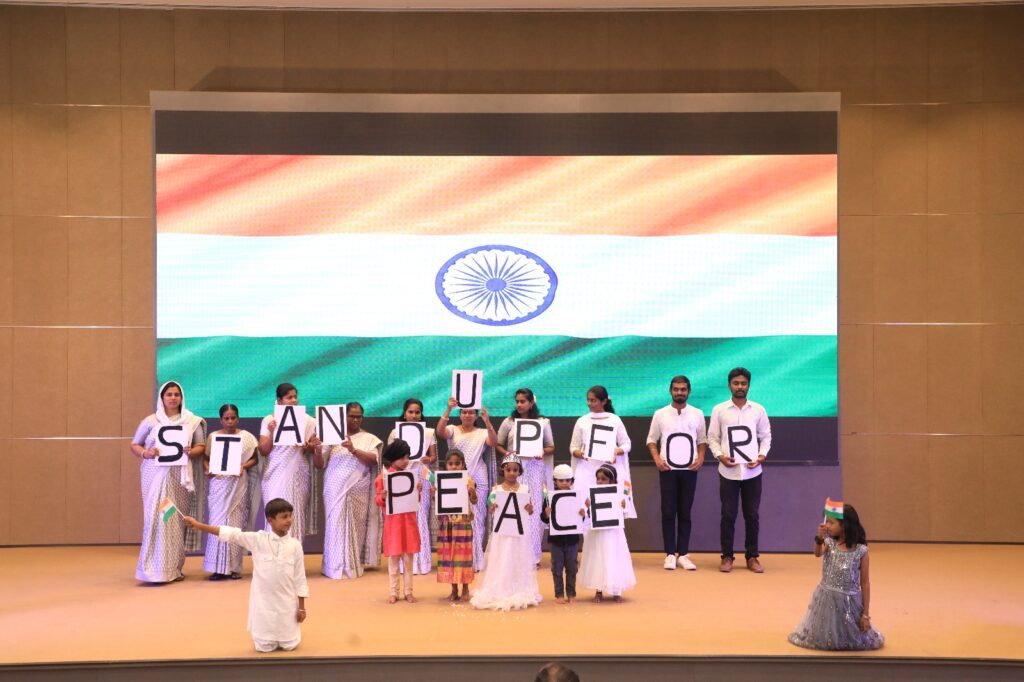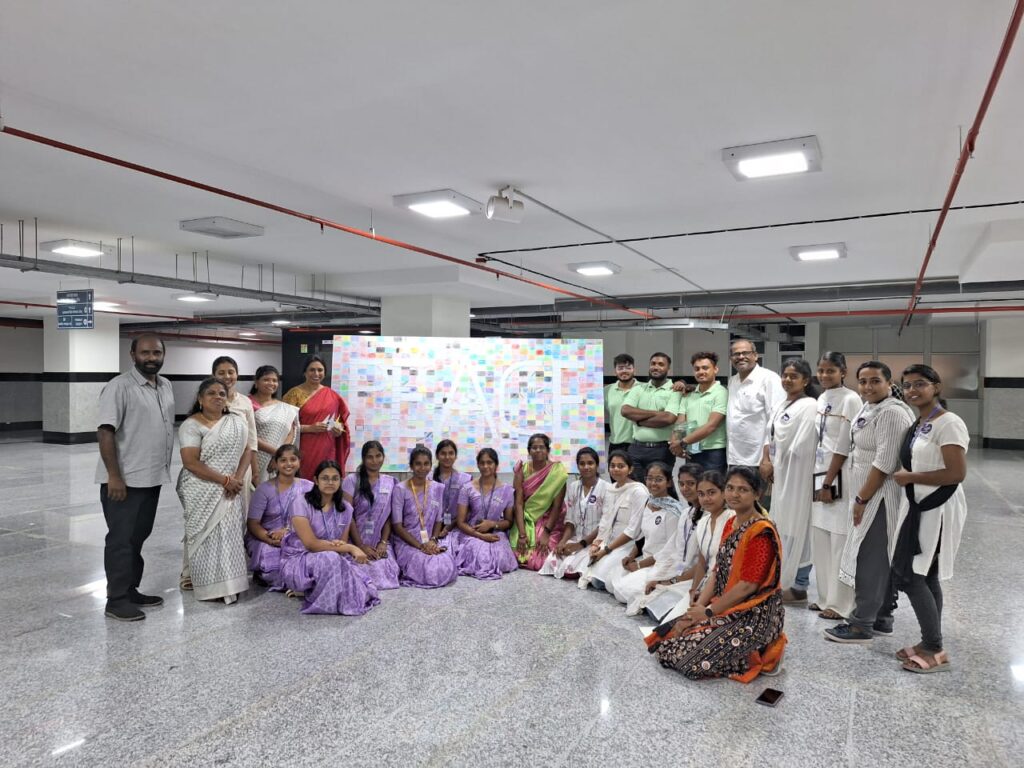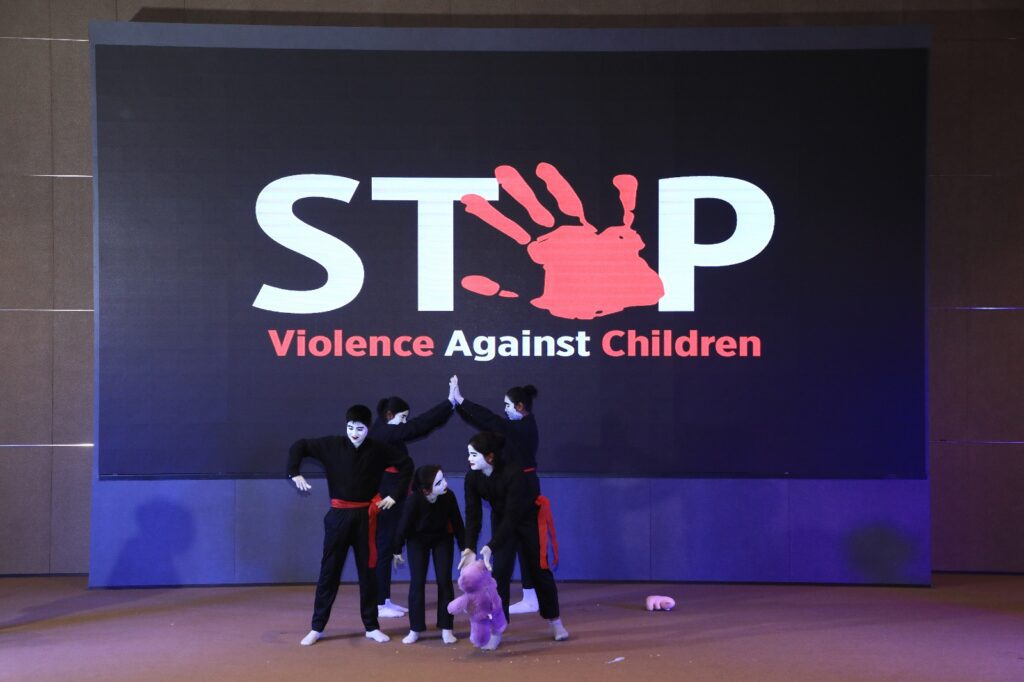 The participants commemorated the 78th Hiroshima Memorial Day, paying tribute to the incident and its significance in peace worldwide. The importance of unity in diversity was emphasized owing to the religious and cultural diversity of the city of Coimbatore, and of the Republic of India.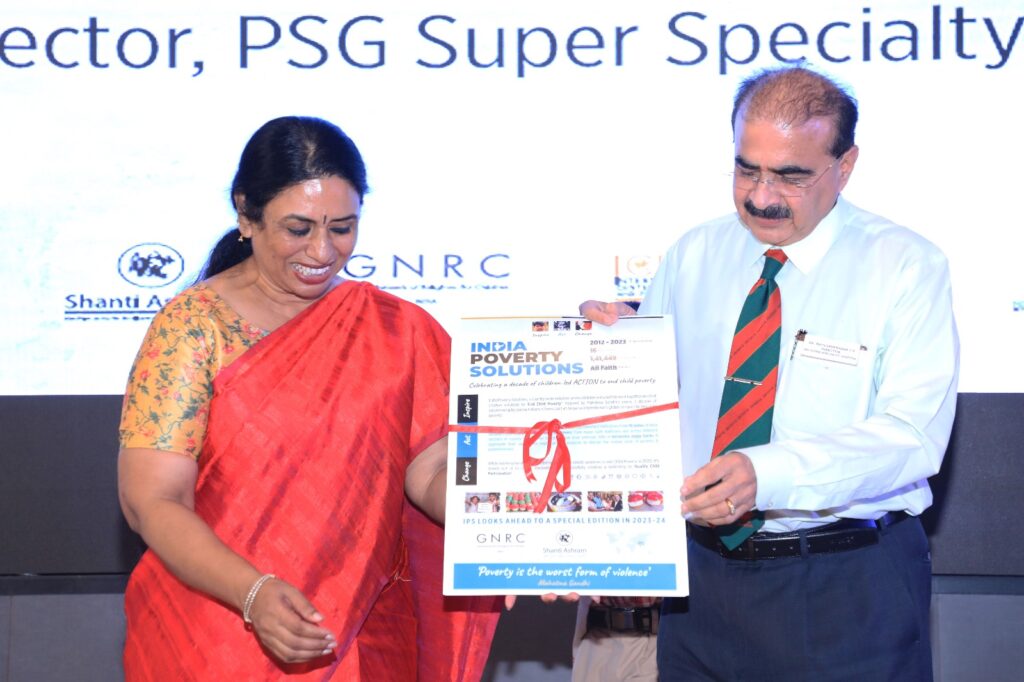 During the festival, the India Poverty Solution (IPS) 2023 Phase 11 was launched and IPS ambassadors were appreciated for their contribution to the program. The National Service Scheme (NSS) team members were awarded certificates for Personality Development through community services. Revisiting the impact of the Social Immersion Program and its impact on the students, volunteerism, and giving back to the community through the service of others was praised and encouraged. 
The children and youth at the event showcased their talents through traditional and contemporary dance performances. They used the performances to entertain the participants and convey messages of ending violence against children, unity in diversity, and standing up for peace.