"Children are not a problem to be solved, but a resource that needs investing in."
~ Dr. Najat Maalla M'jid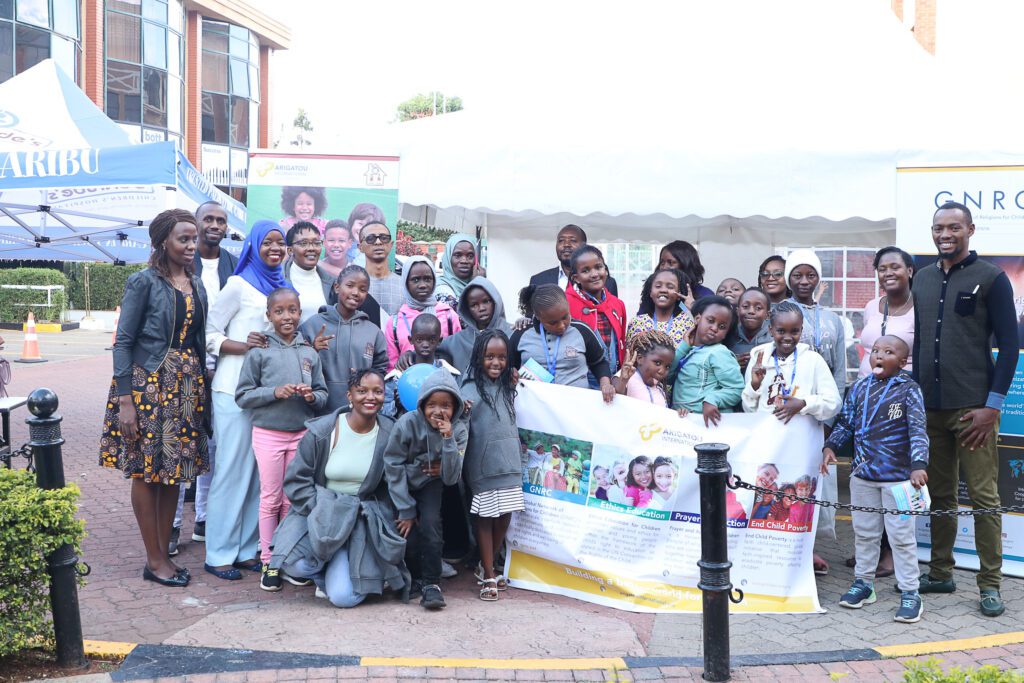 What role do you think children have in advocating for their rights and well-being? And how powerful do you think their voices are?
This came to play during the inaugural Africa Children Summit, where children advocated for their rights and well-being and displayed how powerful their voices are, through their participation. The event took place in Nairobi from April 10th to 12th 2023. Mtoto News, a digital and media platform whose mission is to make children visible through curating, creating, and circulating content on children and by children, hosted the summit. Alongside with partners, children from different African countries were brought together (both virtually and physically) to discuss issues affecting them. Countries represented in person at the summit included; Kenya, Tanzania, Mali, Rwanda, Sierra Leone, South Africa, Uganda, Zambia, and Zimbabwe.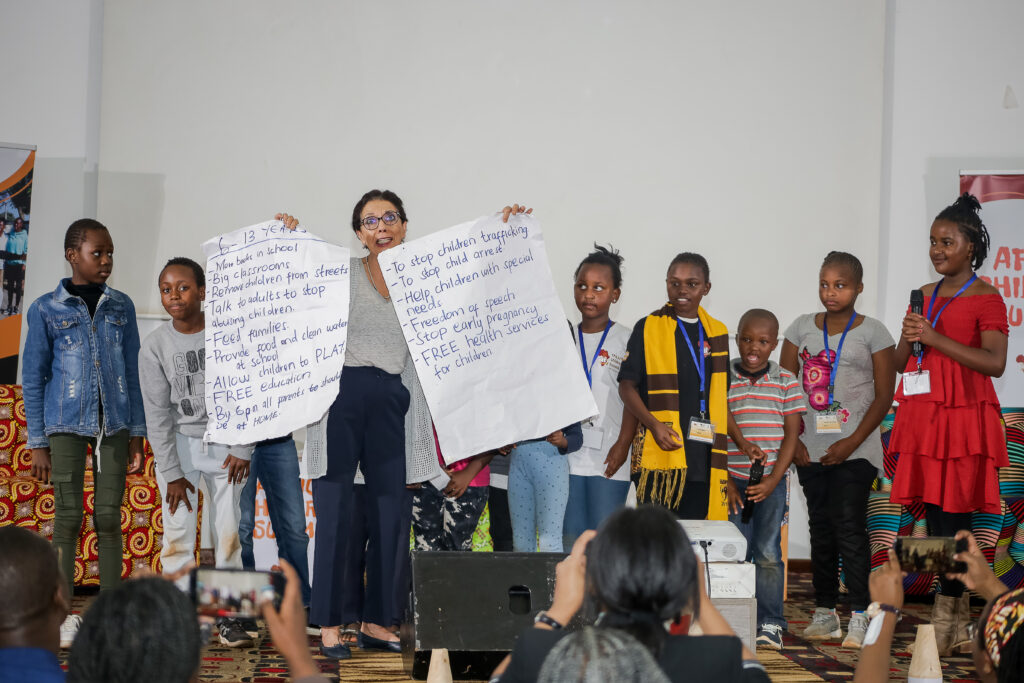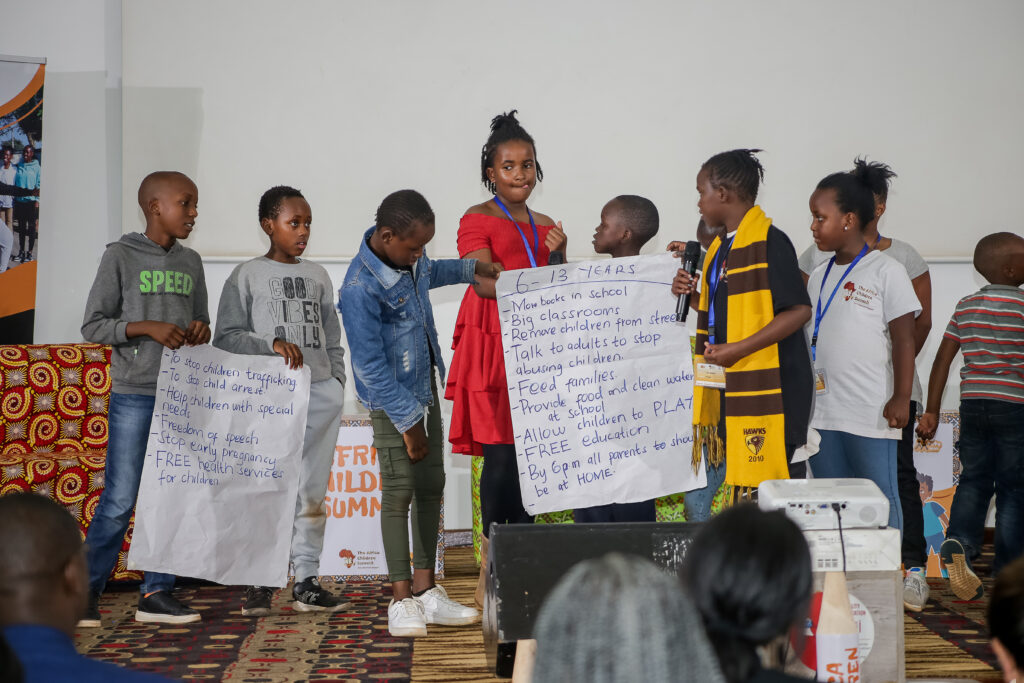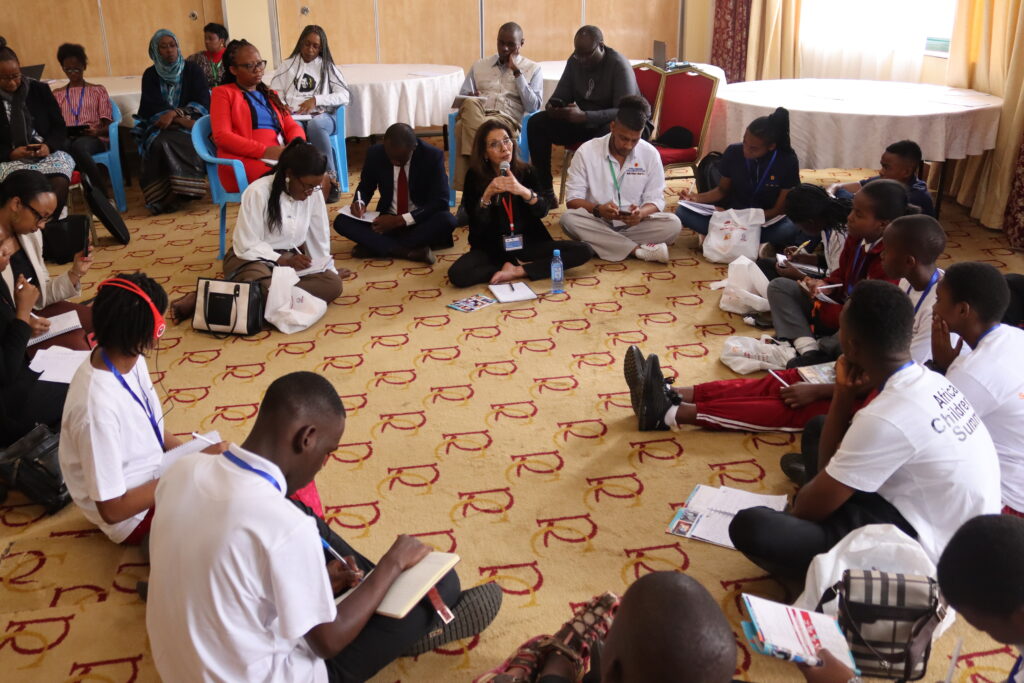 The summit was an event by children for children. Children moderated the sessions and discussed issues they felt affected them. Among the children at the forum were representatives from Arigatou International – Nairobi. Arigatou International partnered and participated in the summit as it amplified one of the commitments of The Panama Declaration on Ending Violence Against Children through its theme, Seen, Heard, and Engaged. The theme and active participation of children amplified the first commitment; to listen to children with empathy and respect, welcome their wisdom and gifts, and continue to work side-by-side to address violence against them. 
The summit was graced by leaders from different organizations and institutions who shared a few words with the children and adult participants. Dr. Najat Maalla M'jid, the United Nations Special Representative of the Secretary-General on Violence Against Children, emphasized the need to advocate for children and the importance of having intergenerational dialogue to bridge the gap between different generations. She also committed to making sure that children are seen, heard, and engaged. Hon. Lady Justice Martha K. Koome, EGH, Chief Justice of Kenya emphasized the commitment of the Kenyan justice system to fully implement and comply with the terms of the Children's Act, 2022. Prof. Philip Jaffé, Vice Chair UN (United Nations) Committee on the Rights of the Child stated, "Every child in this room is part of history."
Among the speakers at the forum, Dr. Mustafa Y. Ali, Secretary General, GNRC, and Fred Nyabera, Director, End Child Poverty, represented Arigatou International, expressing their commitment to work for and with children.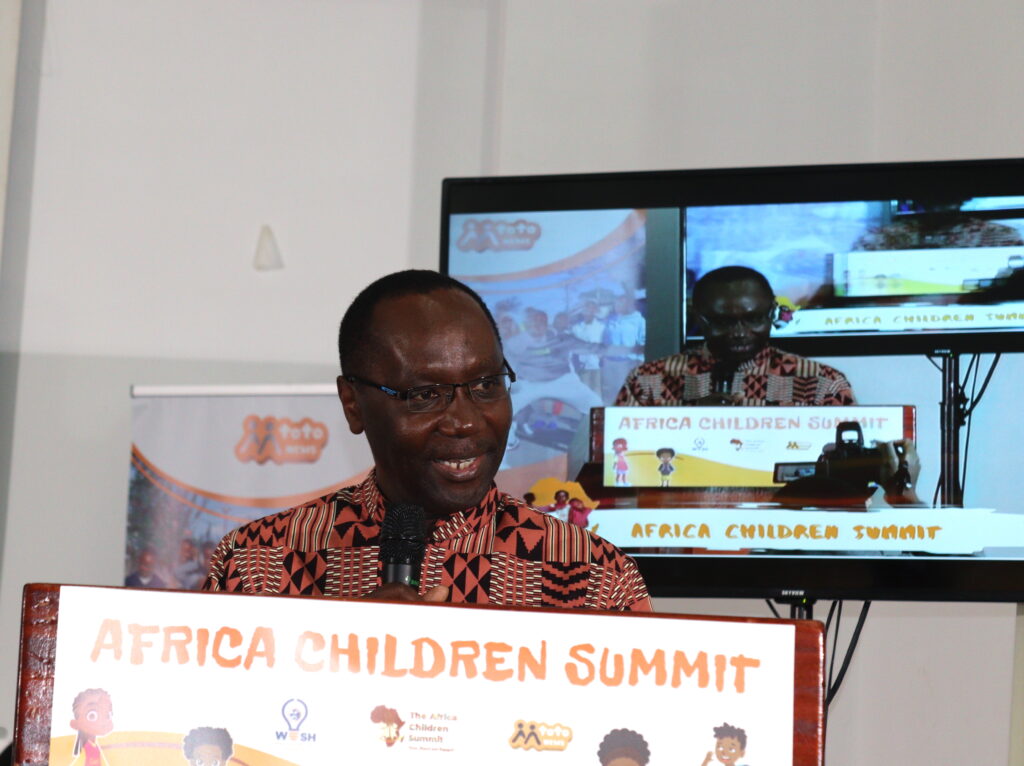 "We are excited to hear what children have to say and look forward to seeing the impact their ideas have on Africa and the world."
~ Fred Nyabera, Director, End Child Poverty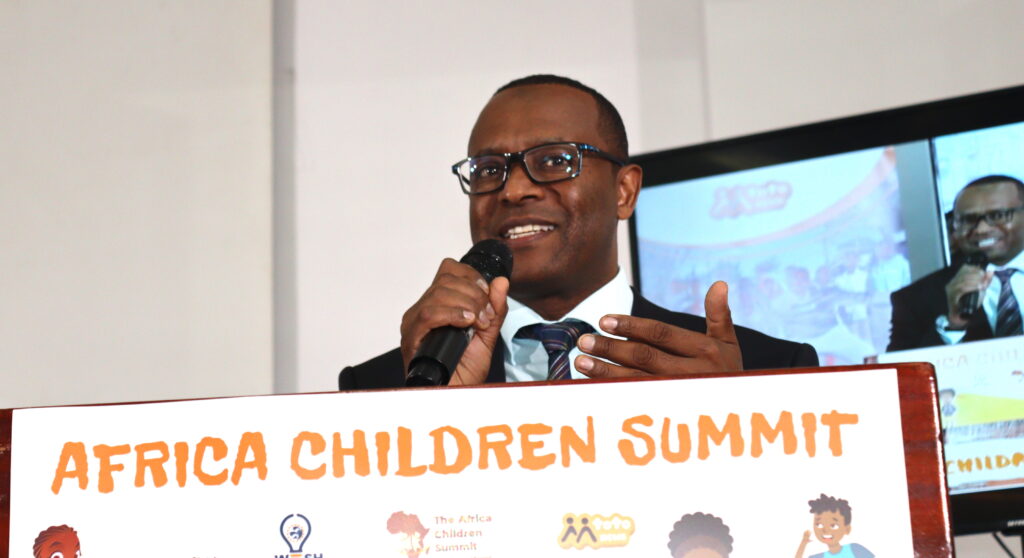 "Four things that we must look into and address before we find ourselves at a crossroad of a global emergency are Children, Climate, Conflict, and COVID.
~ Dr. Mustafa Y. Ali, Secretary General, GNRC
Ms. Elizabeth, a social worker stated that the summit was a great forum for children to express themselves as they know the challenges they face and the workable solutions to them.
The summit ended with immense insistence from children to be heard and engaged in all matters affecting them, as they too are important agents of change, through their contributions and insights.