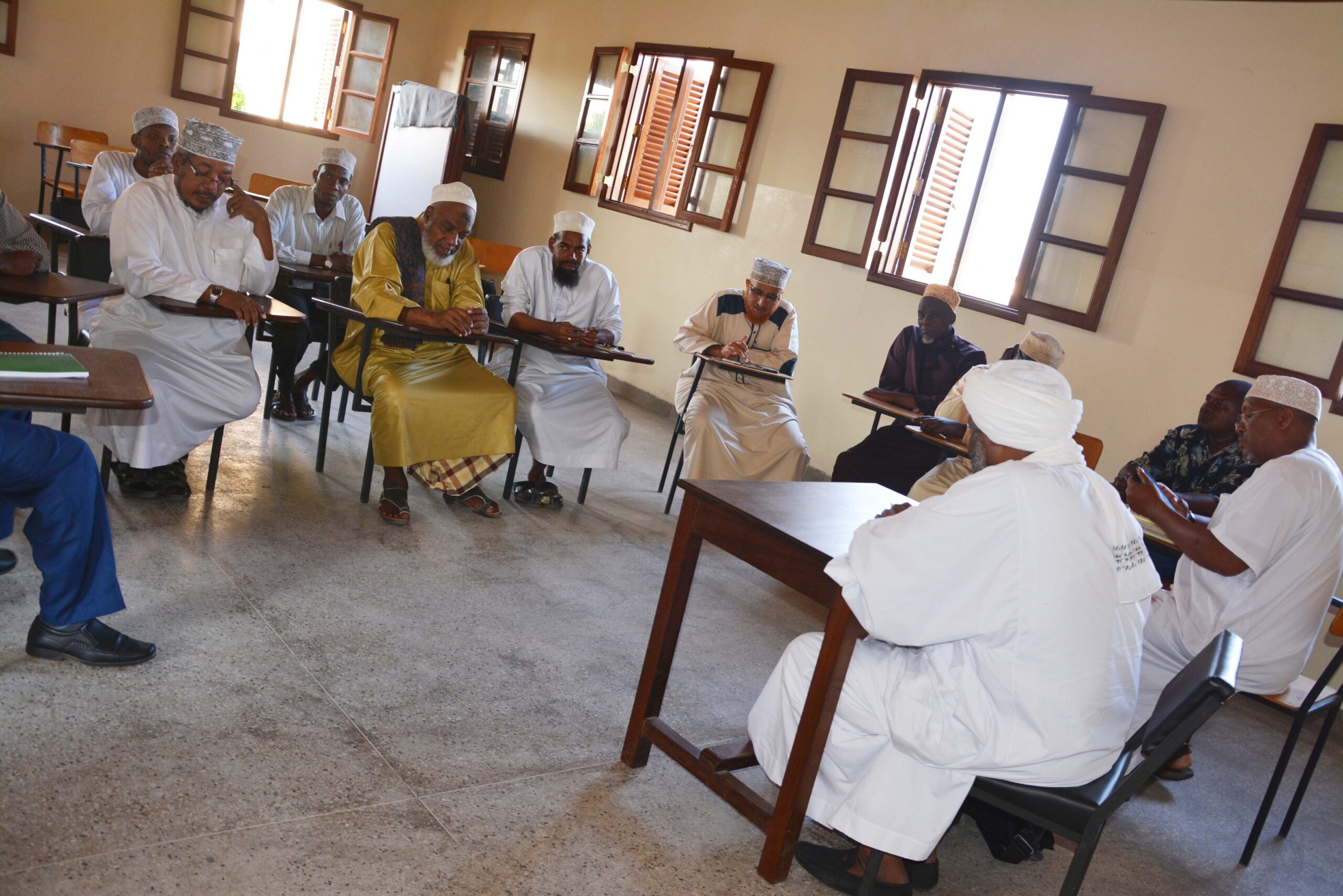 Peace is a fundamental component of community development, personal growth, and survival of our planet. At the heart of every faith community, and culture, lies a need to advance peaceful co-existence to enhance productive, meaningful lives and sustainable societies. Peace underlies our quality of life and the fabric of our communities; and as our weaponry becomes ever more powerful, our very survival as people on this planet depends on it.
The modern world is becoming highly fragmented, less peaceful and unsafe for both present and future generations. The world today is engulfed by an environment of tension, violence, declining values, injustices, reduced tolerance and respect for human rights, threatening the future of the youth who deserve a peaceful and better quality of life.
Today, the world faces different types of conflicts and the worst form is terrorism, which has resulted in catastrophic loss of property and human life, ultimately hindering peace between communities, nations and religions. The core issue driving these conflicts and extremist actions is intolerant thought processes, violent narratives, and society's attitudes, which have provided an enabling environment for terrorism to spread rapidly. Violent extremism is an emerging challenge being witnessed in the society.
Gaps in social, political, and civic engagement are grievances, which create opportunities for extremist groups to manipulate youth into engaging in violent extremist activities. Violent extremists take advantage of increased unemployment especially among youth who are economically vulnerable, out of school, idle, and socially frustrated without having any public platforms to express themselves. The violent extremist narratives come in the form of ideological messages which are carefully crafted to target young and impressionable minds, particularly those who are willing to join their 'struggle' – often misrepresented as 'Jihad' by the violent extremist groups. The youth end up getting radicalized in the process, and as a result, begin to harbor extreme and violent views. This has enabled the extremists to sale the rhetoric of a better life when one migrates to their turf. Conflict often severs young people's ties with community, creating a sense of loss and lack of belonging.
The increased level of religious intolerance, various gaps and violence in society today, increases the need for genuine interfaith dialogue, tolerance and harmony that will lead to a deeper understanding of, and relationship building with other faiths and beliefs.
Providing opportunity and safe spaces for the youth to come together to build understanding, reduce misconceptions and develop healthy relationship through social activities, exposure visits, interfaith dialogue, sports gathering, community service initiatives and mentorship programs, promote peaceful coexistence and builds relationship in the community. In return, the community develops intellectually, socially and politically. Such strides are imperative for the well-being of our future generations. Interfaith interactions and dialogues act as a tool to engage youth of different faiths and cultures with the aim of building understanding, good will and a sense of community service among youth.
Youths are an essential part of advancing the culture of peace. Given tools and the opportunity, the youth can change the world while still young. Let us open our minds and horizons, share ideas, interests and values, and build cooperative relations to build a new culture of peace for the welfare of our future generations.