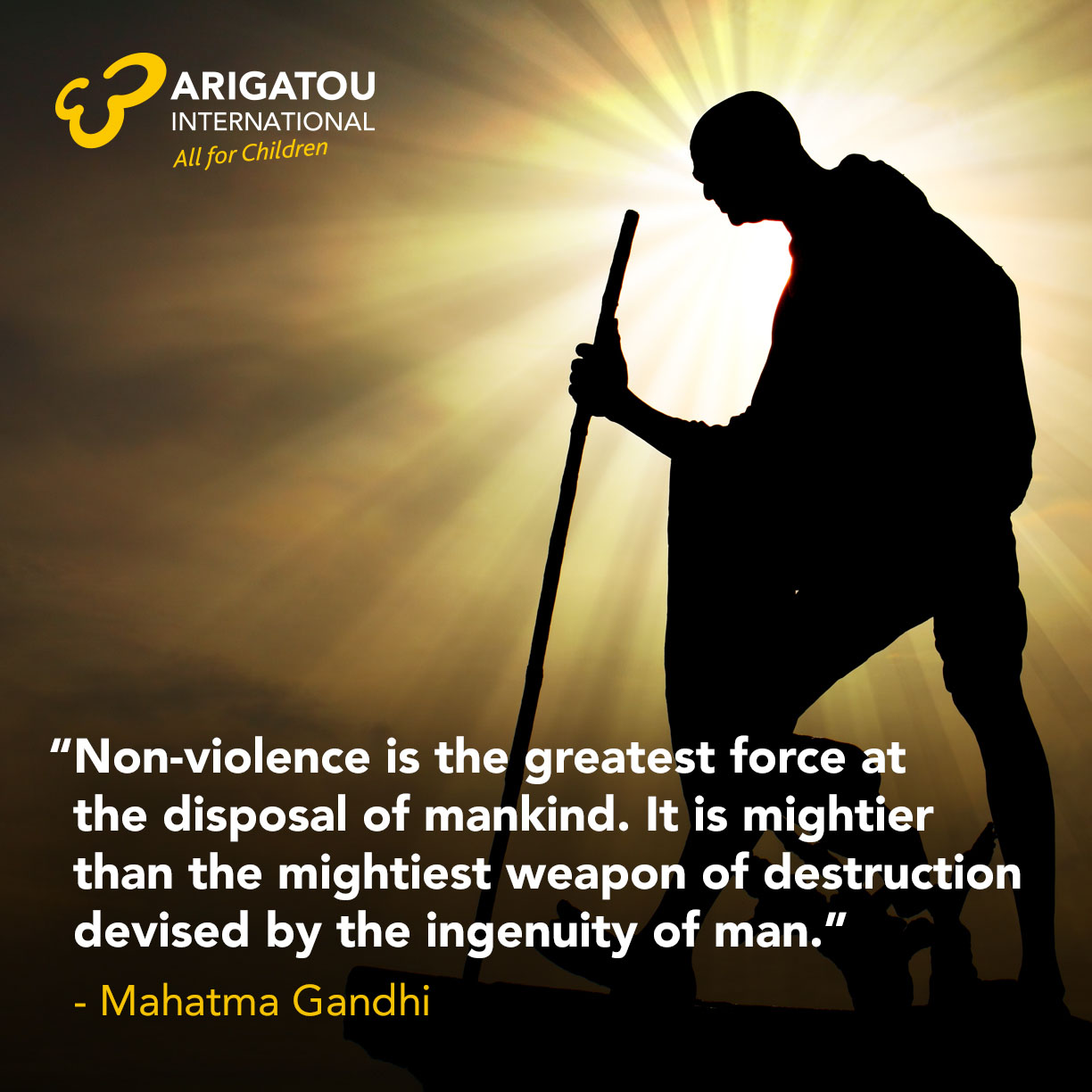 Peace is a need that we all desire for a sustainable world. Our world has lost millions of people including children through violence. Due to weak mechanisms for resolving conflicts, many countries have resorted to war. The 2nd of October, which was dedicated by the UN General Assembly on June 15th 2007 as the International Day of Non-Violence, is a moment to reflect and promote a non-violent culture filled with peace and tolerance.
On this day, this year 2016, we acknowledge the struggles that Mahatma Gandhi, the leader of the Indian independence movement and pioneer of the philosophy and strategy of non-violence, took in advocating for peace.
This important day also generates much reflection and thought within the GNRC family as we get closer to our 5th Forum scheduled to take place in May 2017 in Panama, whose theme is, "Ending Violence Against Children: Faith Communities in Action". The theme directs all of us to support efforts that advocate for a friendly world, where every child doesn't have to worry about dangers, instead focus on success.
As the people of the 21st century, we must not allow those with ill motives to succeed, and just as the light drives out darkness, so will peace drive out conflict and violence. We at the GNRC believe that we can all be united through peace despite our differences in race, faith or language.