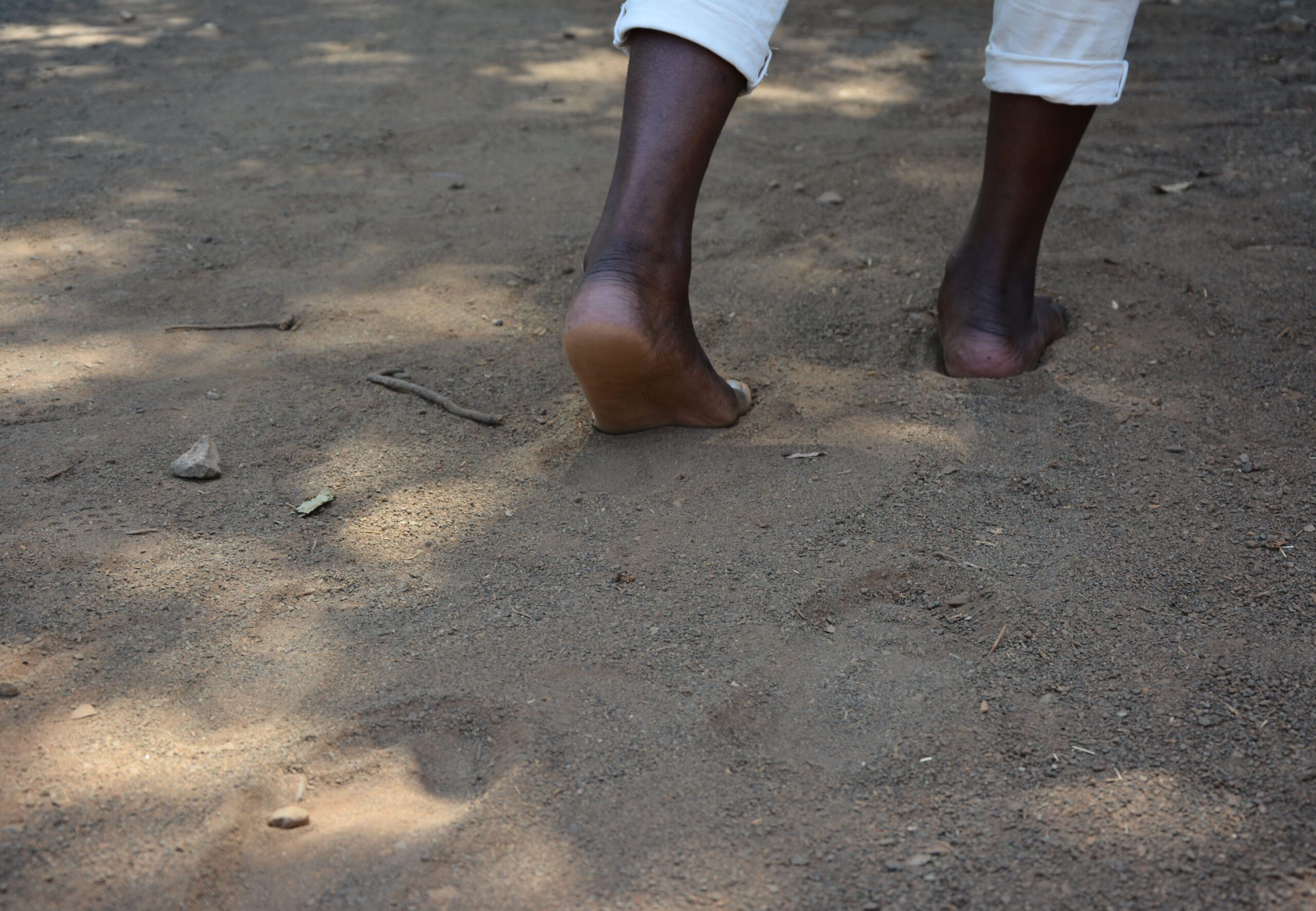 I recall it being a peaceful Thursday evening in the slums of Kibera in 2012. I had just arrived home from school. My mother, a single parent, tasked me to go and fetch water for domestic use. So I headed down the laterite road and fetched two twenty-litre jerricans at Juma Water Shop. As always Juma was to be paid later when mama would pass-by either taking Quincy, our last-born brother, to or from his kindergarten school.
Shortly after, I took the steep road to my home to help my mother with other chores. At about 7:15 pm I began my homework as I helped my siblings with theirs. At class six, things were proving to be complex but I figured I had to pull up my sleeves. As the first-born daughter in a family of five, I had a dream of becoming successful and save my mother and siblings from this impoverishing life. I had no option but to study. Encouraged by the wish of my dying late father to acquire education no matter what, I knew I was destined for greatness.
At about 8:00 pm, just as mama was putting food on the table, her 'kaduda' rung and Quincy rushed to take it to her. As always when the mobile phone rung, mama would stop everything to attend to the person on the other side. The calls would range from friendly talks, to work-related conversations, relatives checking on us, or even debts. But this day it was different; soon after mama picked up the phone she broke down in tears. She received a notification on the demise of her ailing sister who for a long time was suffering from cancer. Supper now turned into funeral preparations. Mama asked me to supervise my siblings while they ate. Her mind could no longer function. All she was thinking about was to go and visit her late sister's home who was living in Kawangware, about an hour's drive from our home. Before leaving, mama told me that she had asked Uncle Ben to come over and stay with us for the night until she came back. Uncle Ben was the last born in my late father's family and he was living close by. He was still a young bachelor as he called himself.
Shortly after, I heard a knock on the door and I opened for my uncle. I served him food and I sat by as he ate. Uncle Ben was always good with children; telling them stories, singing to them and even giving treats like sweets or toys. I think that was why mama liked Uncle Ben because he adored his brother's children. When my uncle was done eating, I prepared a place for him to sleep as I went to sleep at mama's room with Quincy. Jane, Rosy and Eva were sleeping in the other room.
As I was sleeping, I felt something heavy that made it hard for me to breath. It was a bad dream, I said to myself. I woke up only to find my uncle covering my mouth and nose tightly. I felt something cold and prickly on my neck. He was pointing a knife at me. Uncle Ben threatened to kill me and slaughter my siblings like pigs if I dared open my mouth. What followed was excruciating pain coming from my lower limbs as he forced himself into me. I tried to reach to my brother for help, who was at the end of the mattress, but he was too far. I wished my father were alive to rescue me from the torture. I do not know what time he left the room because I passed out due to extreme pain. The call to prayer at 4:30 am coming from the nearby mosque is what woke me up. The first thing I remembered was the last thing I encountered before I lost consciousness. The pain was so severe and blood was all over my legs. I was forever damaged, all because of my uncle. Why me? Did I offend my uncle? Did I make a mistake to be born a girl? I pondered over these questions as tears freely flowed from my eyes. I blamed God, myself, my parents for this night. Would I continue living a normal life after this? Will I still be able to pursue my dreams? Does my uncle have any conscience or humanity in him? Truly he was a devil from hell, I concluded.
I knew the sun would soon be up and I had to clean the mess left behind by this horrible man. I tried to wake up but the pain was too much. I was like a baby trying to walk again only now I had pain on my lower limbs. I had to wake up so that I could protect my shame from my siblings. I gently pulled the sheet lying under my brother and went to wash it. Thereafter, I came and scrubbed the area where I was sleeping to remove the bloodstain. Then I took a shower. In the bathroom, I was contemplating wether to go to school or not and whether to tell someone about my horror. However, fear gripped me each time I remembered my uncle's threat. I knew he would hurt me if the story went out there, so I overruled that option.
I went back to bed and sat down thinking of the ordeal. I heard my uncle waking my sisters in the other room for school; I figured it was about 6:30 am, the time which mama would wake us up for school. The curtain door was opened and in came his smiley head peeping on the side. "Dorothy wake up for school, and wake your brother up," he said. "Who is he to come and wake me up after he violated me?" I asked myself. Patiently, I rose up to prepare my brother and made breakfast. Mama returned home as we were finishing our tea. She gave us our lunch money, prayed with us then kissed our foreheads as a goodbye gesture. As I was leaving the house, I overheard her asking my uncle how the night was and if he had any trouble from us. He replied all was well. I wished I could go back and tell mama what had happened but I feared for my life.
I was worried of discharging more blood and dirtying my white 'P.E' clothes. I did not want anybody to see me like that, so I decided not to go to school. "After all it's a Friday, the week is already over. No harm can come just for missing one day," I told myself. I walked far to the Nairobi River along Lang'ata and kept to my thoughts. In the evening at about 5:00 pm, I met my sisters at the usual point and we walked home together.
As we approached the house, we heard different loud voices coming from inside. "Your son is a liar! He was either dreaming or seeing his own things. Quincy continue talking nonsense!" The voice was familiar; it was my uncle's. I asked myself if my brother witnessed the entire ordeal. Suddenly, I saw my mother at the door. She heard my sisters talking and she knew I was with them. I felt like running away from the shame, but my mother came and firmly held me. "Relax, it will all end soon," she said. Seated in the sitting room was a lady from Children's Welfare Department and two police officers who stood next to my uncle. My brother was on the extreme side of the room. Immediately I got in, my uncle was looking at me with glaring eyes signifying danger if I 'sold him out'. When I was assured of my safety, I narrated to the authorities the entire story. My uncle was brought to justice and I went through several counseling sessions. I thank my brother for being the bold one, for if it were not for him I would still be in emotional pain.
Five years later, I still bear the scars physically, mentally and emotionally. I have healed but I will never forget about that night. I thank God that I got help on time. My concern is about those children who hide such experiences due to fear! I try to help those who are undergoing the same trauma as the path towards recovery is not easy and we all need that one person to lift us up. It is high time the world stood together and demanded an end to violence inflicted on children. Children have a life and a right to live and explore their potentials to the full. Rape should be addressed with the seriousness it deserves!
#EndChildViolence
Sincerely,
Diary of a grieving child, Dorothy.