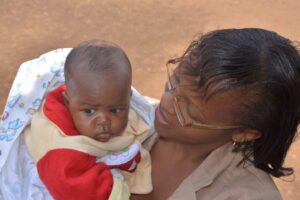 Spirituality is perceived as a feeling of balance and wholeness, and being intentional in our treatment of the world and ourselves, engaged in genuine community with others, and filled with awe and respect for the "great mystery". Regardless of one's religion, spiritual needs are human and undeniable.
Children are spiritual seekers; they come with an innate spirituality. Nurturing of spirituality in children is a basic ingredient for moral development. According to John Bradford, every human being, especially a child or young person, will have a full quality of life only when spirituality in all its aspects is nurtured and affirmed.
Neglect of children's' sense of truth, justice or mystery may leave them expressing their terrors and pain in ways that harm society such as violence towards others and themselves.
A study by Columbia University psychologist, Lisa Miller, finds that children who are raised with a robust and well-developed spiritual life are happier, more optimistic, more thriving, more flexible, and better equipped to deal with life's ordinary (and even extraordinary) traumas than those who are not. The findings further reveal that teenagers, in particular, are exponentially better off if they're in touch with their spiritual sides — less likely to abuse alcohol and drugs, to engage in risky sex, and better able to cope with depression. Spirituality in times of stress offers a person something to fall back on- that you are not alone. Spiritual stunting can damage a child forever, creating a brittle sense of self and a lack of resiliency. Children imbued with spirituality on the other hand grow into adults who can feel a sense of calling in their work, regard human relationships as sacred, and can see misfortunes as opportunities. Children without, build their self-esteem on achievement, are driven to please others, feel alone in the world, and are fatalistic about failures and setbacks.
Religious education for children, including spiritual writing give children the language and the tools they need to reflect and explore their spiritual experiences. Parents or guardians are the primary nurturers of spirituality in their children. They need to involve children in creating family projects and rituals that promote family values which if repeatedly done, have lasting positive effects on the children's lives.
Life challenges and difficulties are all spiritual teaching tools that parents can use to teach children how to handle them. Spiritual development involves teaching children to value qualities such as compassion, generosity and sacrifice. When parents and other adults or caregivers model genuineness, honesty, trustworthiness and kindness, children develop into kind and compassionate adults. Ways to achieve this include:
Consistently demonstrating desired character traits in everyday personal actions and explaining to children about their importance
Clarify your own beliefs
Help children define Spirituality
Credit any habits of reverence
Use daily events to teach spirituality
Read religious text together often
Lean on your spiritual beliefs in hard times and let your children know you are there for them
Tell Stories
Teach by example
Make it Fun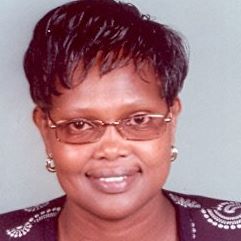 Dr. Dorcas Kiplagat is the Network and Programs Coordinator of Arigatou International GNRC